The Great Dane Rescue of MN and WI, and Upper Midwest Great Dane Rescue are non profit (501c3) organizations who share the mission of saving danes!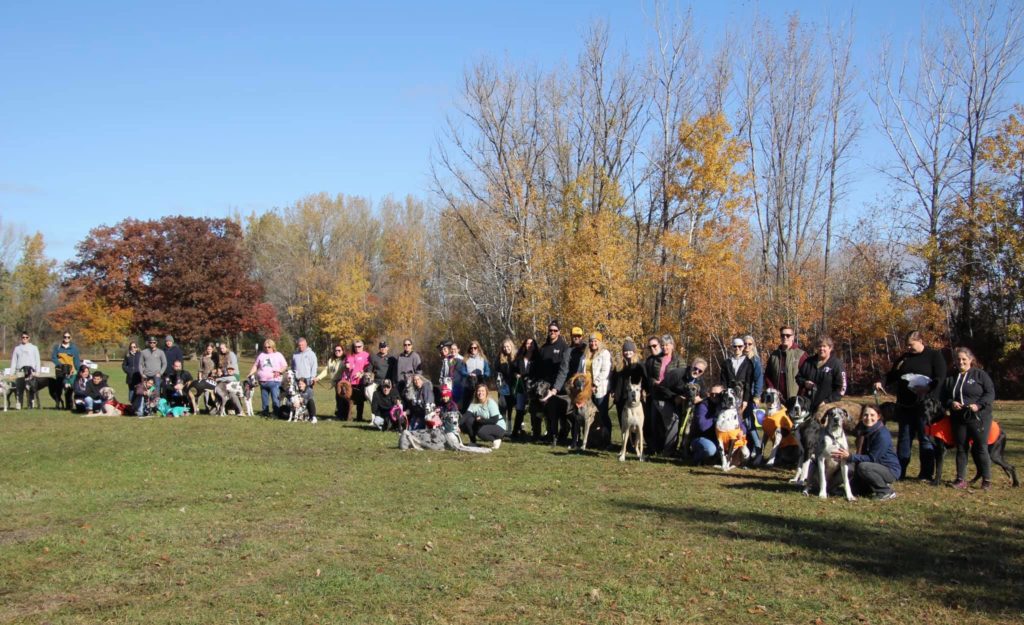 Both rescues are foster based programs. Our joint mission is to put the medical, behavioral and emotional well being of our rescued Great Danes first! This helps to ensure that the next home is their forever home.
We are hold our annual The Dane Trot in October, as an effort to raise funds for both organizations so that we can continue to provide adequate care for the Danes we rescue.
We love teaming up for this walk! So many families and their danes come to together for the shared love of danes. They mingle, dogs play, the sun usually shines, vendor booths stay busy, and we promote our sponsors with signs along the beginning of the walking path.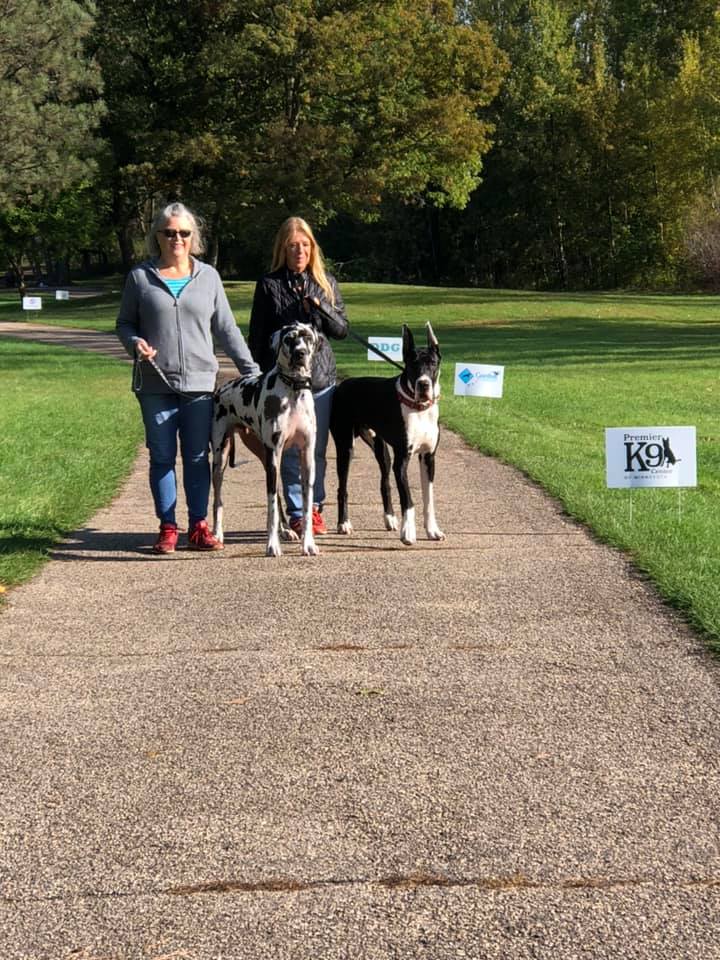 We wanted to have an event where everyone feels welcome, but also feels safe. We know that a lot of Great Danes coming into rescue have different challenges whether they be fear aggressive, fearful of men, leash reactive, fearful of children, dog reactive or aggressive, etc. For this reason, we wanted to have a walk where people can join in on celebrating danes while also being an advocate for their pet by giving their dogs the space they need and not forcing unwanted interactions.
With this in mind, will be encouraging Yellow Ribbons for all dogs that need space. We ask if you see dogs with these ribbons, to not approach unless you ask and are granted permission.
If bringing your dog isn't a possibility, we understand that too and still encourage you to join us in support of the danes! Better yet, bring your friends instead!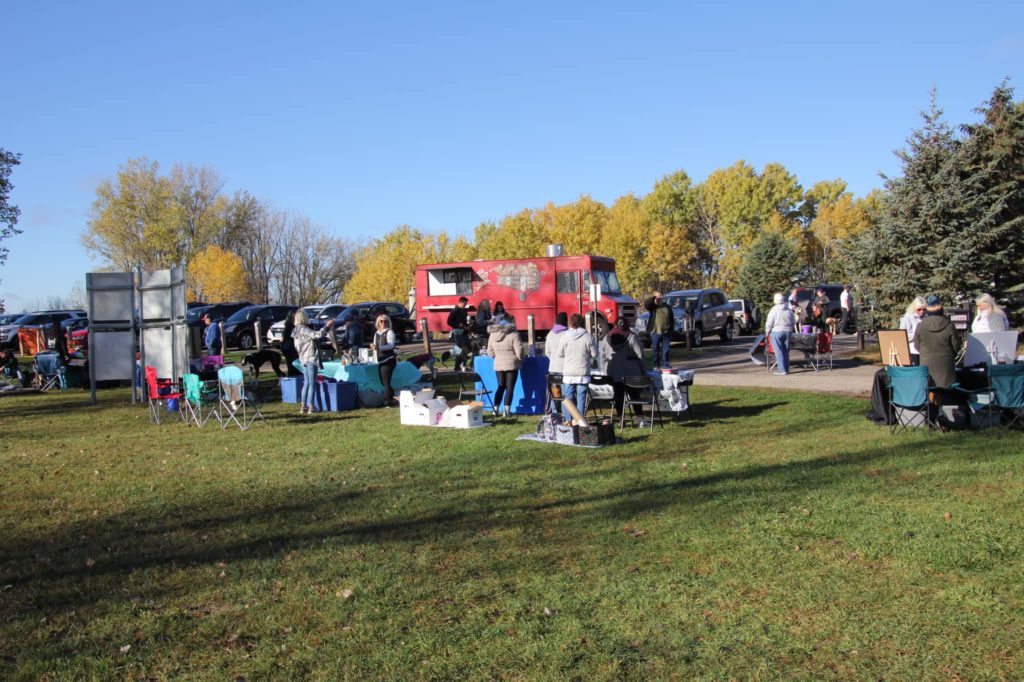 We often have yard games, paw paintings, and lunch available for purchase!
All proceeds of course will go to the rescues. We'll have a silent auction and raffle so be prepared to leave with some "dane good" items!
Circle back to this post for event ticketing information!