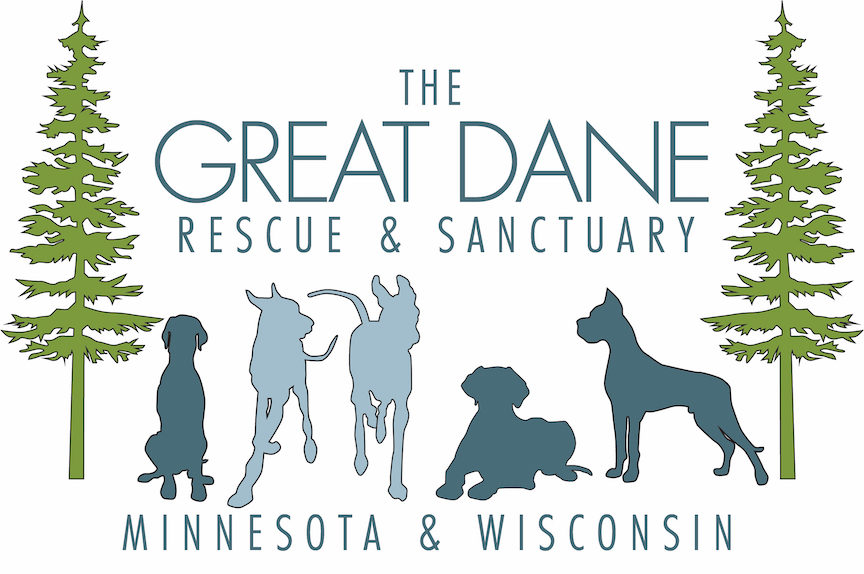 GDROMN- RESCUE
The Great Dane Rescue of Minnesota & Wisconsin is an all-volunteer rescue devoted to rehoming Great Danes in MN & WI, with an on-site sanctuary for unadoptable Danes to live out their lives .

OUR RESCUE MISSION is the care and re-homing of purebred Great Danes. When Great Danes are surrendered into our program, we find them experienced foster homes who work diligently on overcoming the stress and anxieties that come with being surrendered.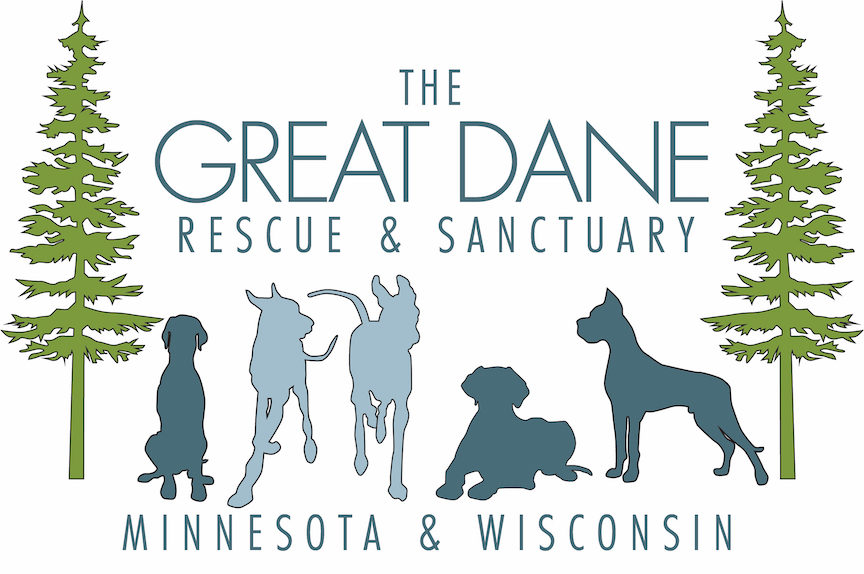 The Great Dane Sanctuary
The Great Dane Sanctuary is a place for unadoptable pure bred Great Danes to live out their lives in a safe, secure, happy, healthy and loving environment being cared for until their very last day.

The Danes that come up to the Sanctuary are un-adoptable due to temperament, illness, and/or old age. Some of the dogs have been court ordered to be euthanized or come to our farm, others would have been euthanized by their owners because they had no other choice.

It is the only sanctuary of its kind in the U.S. and accepts dogs from all over the country.
See What's On the Blog!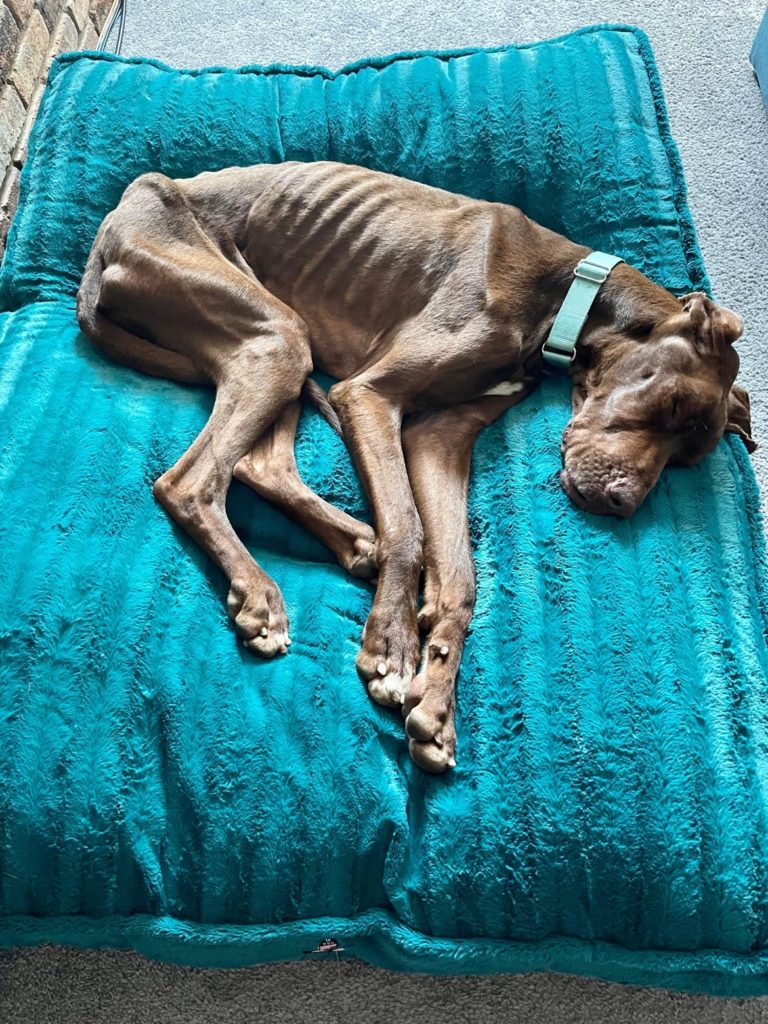 We need fosters now more than ever! 2022 has been a HARD YEAR, the dogs keep coming with nowhere to go. So what can you expect when fostering a Great Dane? Before jumping all the way in, I hope your family has discussed fostering thoroughly and have talked about the pros, the cons, and what …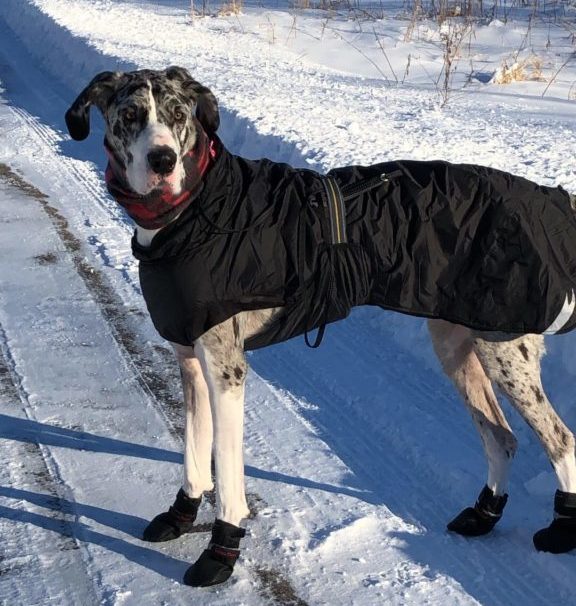 It's that time of year! In Minnesota anyways. Winter, bitter cold, wet paws, dry skin, and stupid energy cooped up inside. So many Great Dane owners want to get their Danes outside but want to keep them warm and finding winter gear for your Great Dane can be tough! Let us make that easier for …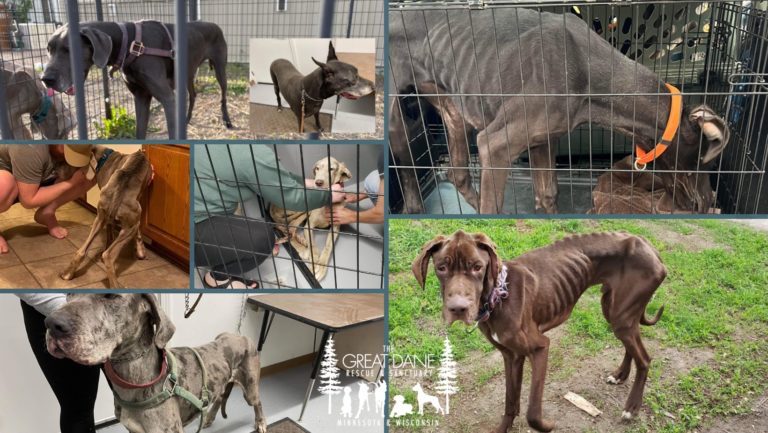 Great Dane Rescue of MN/WI rescued 9 Great Danes living in a minivan.