A story of a dog at our Sanctuary whose owners are still heavily involved and grateful for what we do.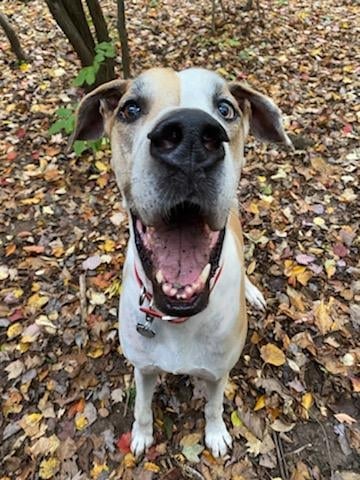 Rufus' owner went to the shelter not expecting to bring anyone home that day but there he was all skinny and they just fell in love. They were an English bulldog family but she couldn't refuse his handsome face.
They said he was a laid back guy about 4 years old and didn't need a lot of room or big yard as he was more of a snuggle bug.
Well he was so laid back that they brought him home on Tuesday and by Friday was in the hospital with pneumonia. He was laid back cause he couldn't breath.
After 2 & 1/2 months and lots of meds and breathing treatments the real bouncy playful tigger emerged. They were able to get him well and from 89 lbs to a healthy 132, and what a cuddle bug he is! Oh and he loves to play tuggie and ball with himself and run!
But once he was starting to feel more like himself, they also found that he has an issue with men. He bit 4 different men including the male owner by accident trying to bite someone else. They could not determine what set him off as there were no similarities at all.
They have 10 grandchildren of which they watch 2 full time and couldn't take a chance one of them might get hurt if something or someone set him off around them.
They called the shelter and they had no clue but offered to take him back, uhh no. They shelter didn't do their due diligence the first time, they likely wouldn't be able to profide a safe home for him. So they searched for somewhere to take him as they felt it wasn't his fault, but the previous owners.
They found the Sanctuary on line and thought we were just absolute angels! He is so happy with us now, and we send them pics and updates on him.
He's happy there, I can tell and no ones gonna put him down as he doesn't deserve that. Thank you Sanctuary team for loving him ♥️

Rufus's owners

It's dogs like Rufus that were probably poorly bred, had a bad start to life, with no known history that usually end up coming our way. Someone, somewhere along the line didn't provide him a loving home, or share with the next caretakers what he needs or what has happened. If he would have gone back to the shelter, he could have been adopted out to hurt another family, and eventually euthanized.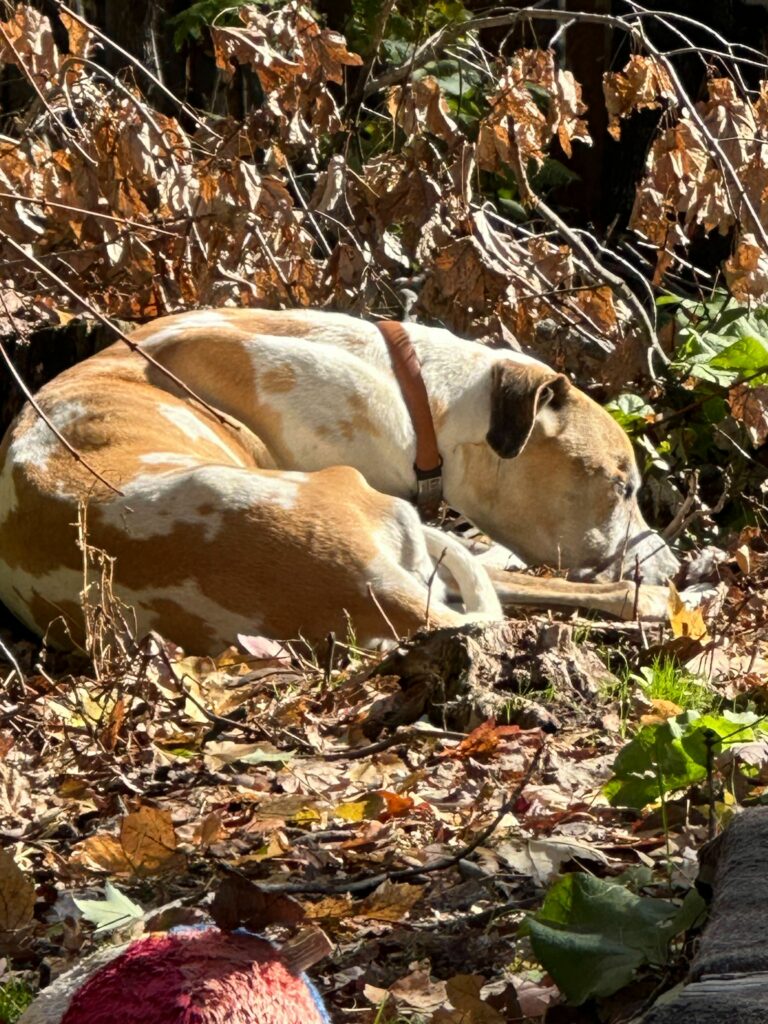 I am seven years old now! I am a quiet guy who can be a little shy. I have some arthritis, but that doesn't stop me from enjoying our daily pack walks in the yard, hanging out with my friends at the Sanctuary, and getting all the pets from my people. I am super cool too because I have two different colored beautiful eyes!! I love treats and to lay in the sun all day. Sometimes I just like to chill in my kennel while all my friends are running around. I am not a big talker, but I sure do love to snuggle my people. Thank you, Great Dane Sanctuary, for saving me!

Rufus
Join us in #savingdanes and please consider donating so we can save more dogs like Rufus, from euthanasia. #GTMD23

https://gdrmn.betterworld.org/campaigns/give-max-2023
Paypal.me/gdromn