Oh Carson, buddy, I don't even know where to start.
Carson came to us in October 2018, without a bite history and in hopes of being adopted. In fact, he went into a foster home before making it to the Sanctuary and into our rescue program.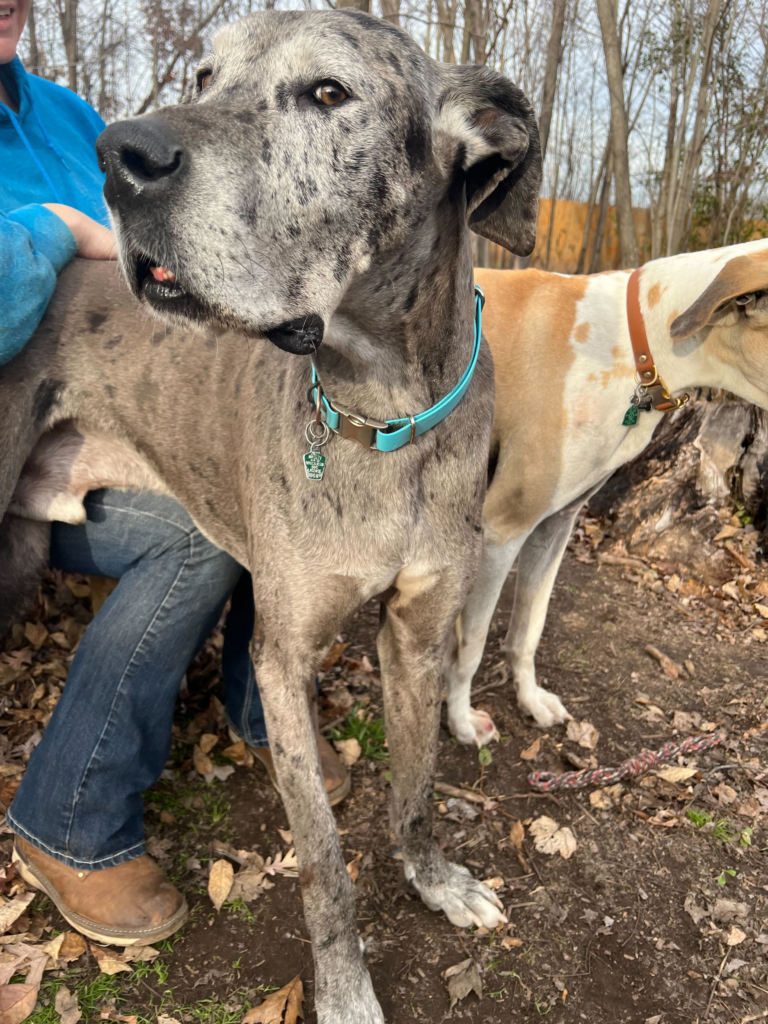 We knew he has some fear aggression issues with men, and we knew he was said to be extremely aggressive at the vet, but that was all really. We went about our typical foster protocol. He was loving life with the foster family, even meeting men ok outside, doing well with visitors, etc.
When we started to get ready to get him adopted we knew we needed to get him in for a vet visit.
That's when all hell broke loose- just as we were warned- though not what we expected. This dude has some serious anxiety and aggression issues if triggered in the wrong way.
He worked with a trainer that the vet suggested, but he tried to nip her on her way out the door. She didn't want to work with him again, he was too much.
We worked with one behaviorist who suggested a strict training protocol and even then, should potentially be euthanized because he's not capable of being adopted.
This is where the sanctuary comes in to play, and why it's so important. Carson is a good dog when he trusts you, but man you don't want to be on his bad side.
We had an opening in the Sanctuary and always try to keep an open spot for if a rescue has unexpected issues.
So New Years eve, he made his way to the Sanctuary. Holy crap was that an intense move. Something about him made us nervous and uneasy but we stuck through it, and knew he had a place here.
He had extreme resource guarding issues with the other dogs– this happens from time to time with new dogs but they learn that it's unacceptable and in general dogs respect eachothers boundaries. Carson however, would guard our kennel manager and toys that were across the room even! Stinker!!
Then he started to fit in, and it's actually quite amazing how the pack can come together and help one another gain confidence that was otherwise lacking. I even remember seeing videos when he first started sharing his toys and just about lost it- so proud of him, our kennel manager, and the pack.
We then get a plea for help for another dog but we didn't have room for her, so with the help with other rescues involved and the owner of the dog needing to come in, we sent him off to board and train in hopes he could become adoptable!
He had a rocky start, but ended up being a fabulous boy for the training crew! I even sent my dane up there to get to know him so I could foster him.
Then. The vet visit came to test his boundaries, and again all hell broke loose. Carson turns into a totally different dog!! And it's scary!!
So, we were recommended euthanasia or back to the sanctuary. There was no way we can risk him being with the public. He needs an extremely knowledgeable handler and even then, he is can be very dangerous.
Euthanasia isn't an option here. Not with dogs that are otherwise doing well. So, back to the sanctuary he is.
I was sad, but when I picked him up and brought him to the sanctuary to see our Kennel manager at the time, he was legit SO HAPPY and he was so happy to see all of his friends again! He ran around like the happiest dog in the world. He was home. And he knew it. This is where he belongs.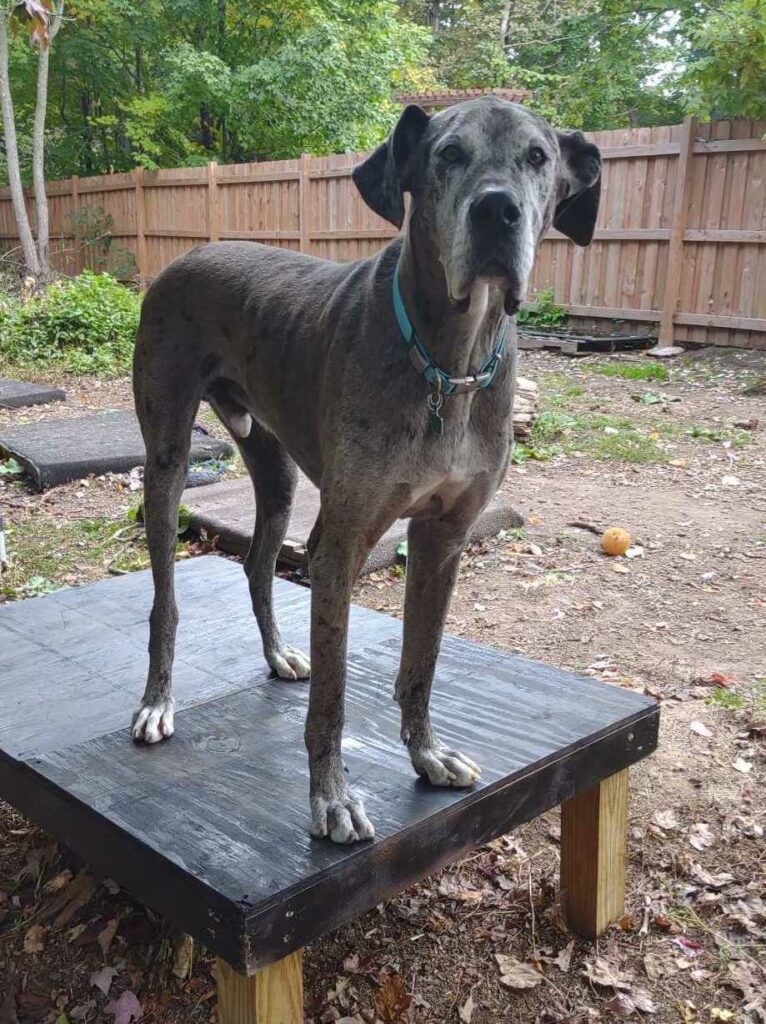 From Carson- "It's been over 5 years here and I am almost seven years old now! I love to get all the pets, play tug with a rope, our daily pack walks in the yard, and ALL the treats. I love to nudge my way in for snugs with my people at the Sanctuary and am definitely a lap dog! I'm also pretty good at the Great Dane lean! I have beautiful brown eyes and if you let me, I will snag your heart while I stare you down and give you gentle kisses. I've been told I am quite the pretty boy and am super soft!"
So- he's overall doing amazing!! Without the Sanctuary, Carson wouldn't be living his best life.
Join us in #savingdanes and please consider donating so we can save more dogs like Carson, from euthanasia. #GTMD23
https://gdrmn.betterworld.org/campaigns/give-max-2023