Both Alex and I enjoy giving back to our community and after getting our own lab and great dane mix, Lucy, we began thinking about fostering dogs.
We began looking at a few different organizations, but both Alex and I felt the most comfortable with Great Dane Rescue of MN and WI. The foster coordinator completed background research with references, reviewed our home, and came to have a candid conversation about what fostering entails and to determine that we would be a safe haven for any dog that would be coming into our home.
About a year and a half later, we are currently on our 10th foster!
Many people ask us the reason why we foster dogs, let alone Great Danes. So let us answer some basic questions.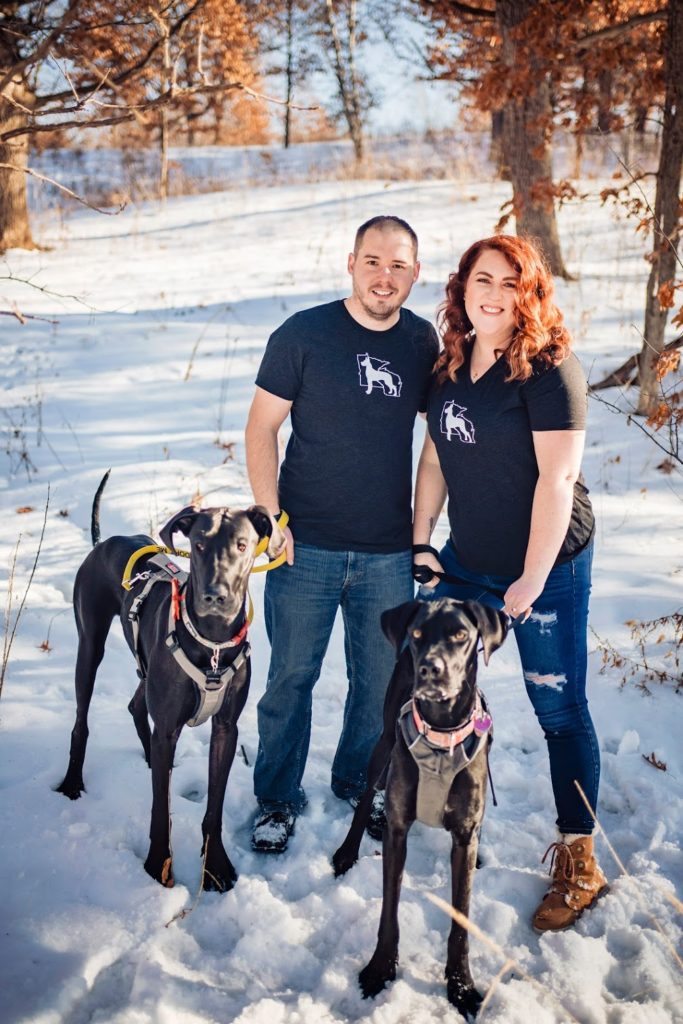 Why great danes?
Our question for you is why not?! They are large, but mostly we have found that they want to be lazy, love going for walks, and prefer to have snuggles (what we call 'lovies' in our home). If you have a bed, couch, dog bed, or floor-then trust me there is space for the foster to be comfortable. Most of all, they want what every other dog wants, LOVE! If you can provide a safe home, with patience, and love, then a Great Dane is no different than a chihuaha.
Isn't fostering expensive?!
While you may have to spend money on having a great dane in your home, we have made adjustments to make this work for us. But trust me, we didn't change our whole lives for fostering. The most expensive thing that we spend on the Great Danes that we foster is our time. Time to build trust, time to take them to the vet, time to play and train, and time to ensure that they have the perfect forever home.
What are some of the most challenging parts of fostering other than adoption day?
We have definitely had our frustrating moments with accidents in the house, lack of sleep from kennel training, multiple veterinarian visits from ongoing treatments, and simple training.
Through any frustration with a foster, GDROMN's foster coordinator, Karla, is supportive for any needs that may arise. We have reached out to Karla on countless occasions to notify her of any updates, concerns, funny pictures, and as a sounding board for any and all frustrations and sadness. When things may be overwhelming, she helps in being empathic, providing advice, and coordinating appointments for the fosters.
How do you manage giving them away? Isn't that so sad?
This is by far the most bittersweet part of fostering. Selfishly, we are both devastated to see them go. I, Kelly, am extremely emotional and sad leading up to the day of, during the interaction of completing adoption paperwork, and letting the dog go. This part has not gotten easier for me and even writing about it chokes me up.
However, I rest easy knowing that GDROMN completes a background check, reaches out to references, completes a home visit, and has a conversation with the potential adopter regarding needs of the dog and what to expect. We are able to coordinate individual meet and greets, discuss the fit with the foster and owner, and ultimately we get to make the decision to move forward with adoption. We have been able to follow our fosters on social media in their new homes and have loved seeing their growth in their forever home.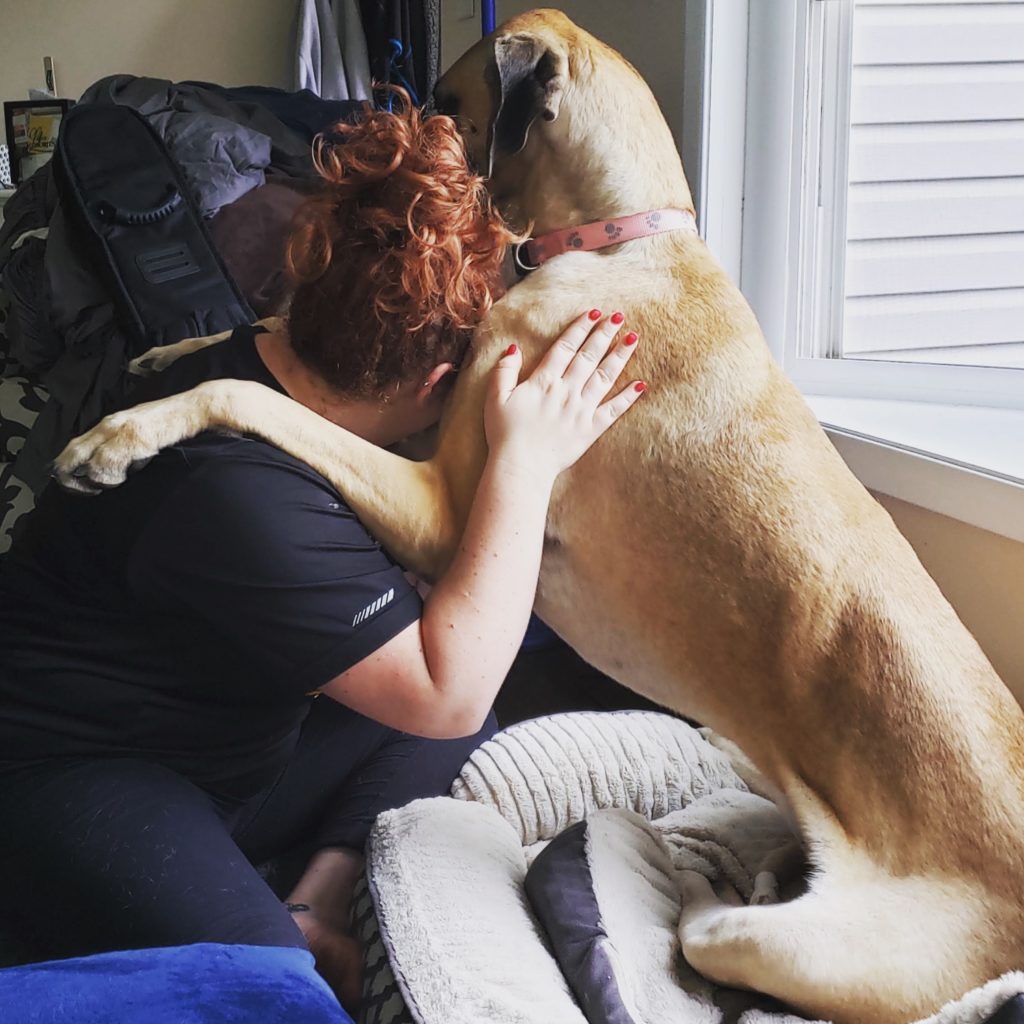 Don't you want to keep them all?
There have been a few fosters that we debated keeping. There were many discussions on why we wanted to keep the dog, the impact it would make on our lives, and the impact it would make on the dog. Ultimately, we began fostering to 'save all the puppies' and we wouldn't be able to continue fostering if we moved forward with adoption on any of our fosters. These are not easy decisions and again, there are many tears, but in the best interest of the foster we move forward with adoption.
With each foster comes frustration, sadness, and so much necessary patience, but more than anything else we are able to watch a foster grow in comfortability, personality, and be truly amazed by their perseverance and resiliency.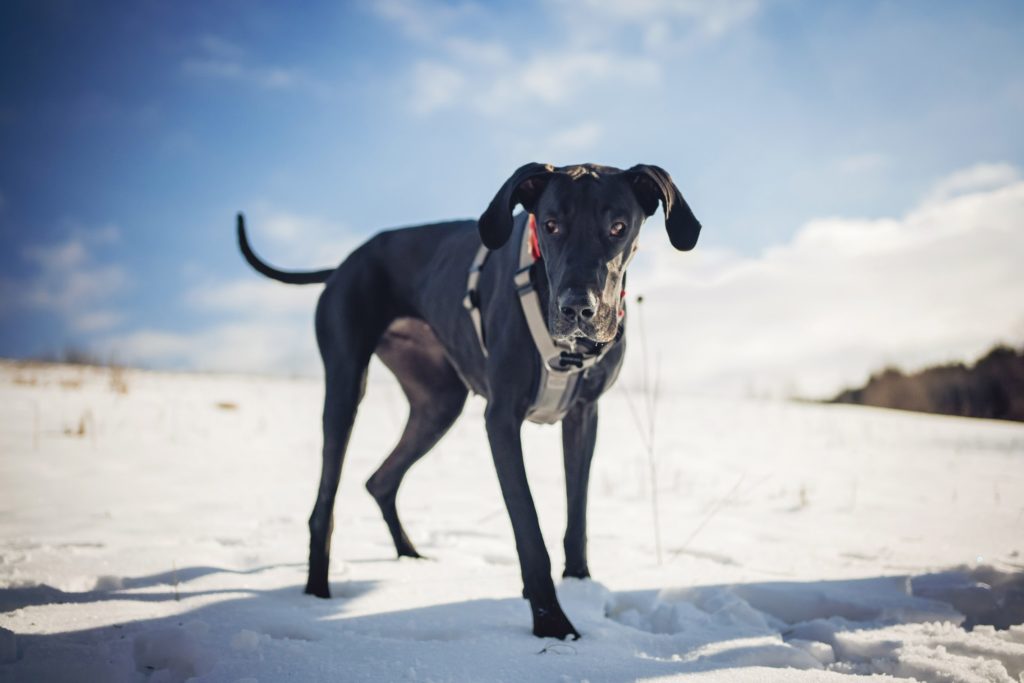 We have found so much joy, laughter, and purpose in providing fosters with a peaceful and loving home and will continue to do so in order to save these gentle giants that have a fierce grip on our hearts.