In July 2018 a shelter in IL reached out to us in desperate need of helping a senior dane, Coal. Coal was extremely resource aggressive with other dogs and couldn't be around little animals.
He tugged at the heartstrings of one of our fosters who took him under her wing. She does have little dogs, so this meant continued muzzle training for Coal and a lot of time and patience to ensure the safety of all pets in the home.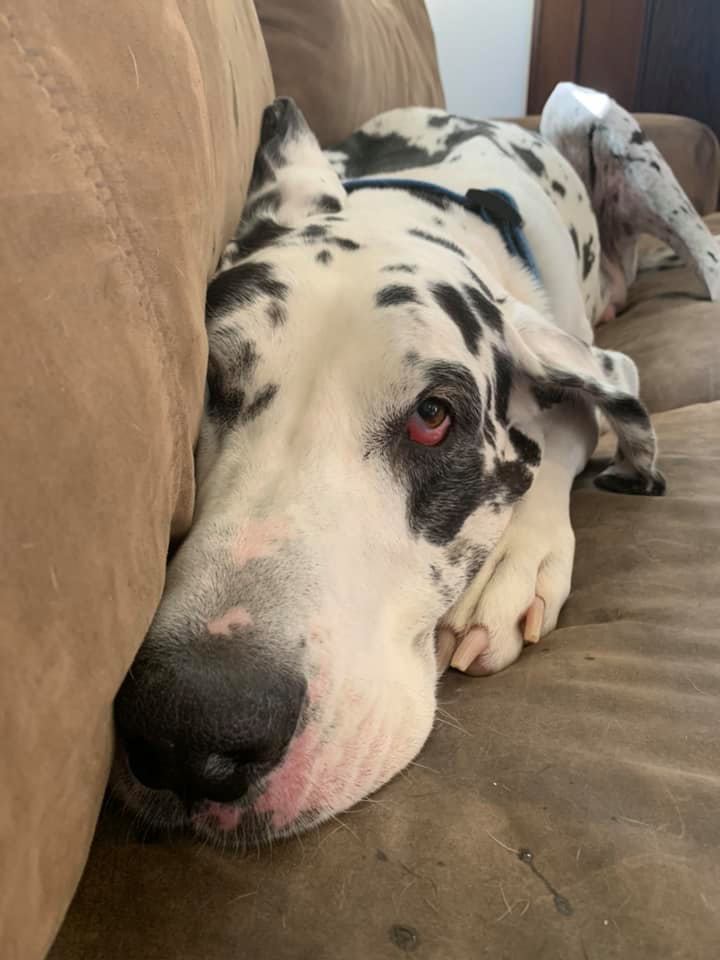 Upon arriving to our foster home he was found to have a nasty skin infection, lumps and bumps that were concerning and needing removal, but boy was he a sweet soul.

Coal was in foster care for MONTHS. Who would want a senior? Who would want to deal with dog aggression? Who wants to bring a dog home muzzled?

I'll tell you who. Dane Angels. That's what we call them.

We found a wonderful home that had a 6 month old dane puppy, who wanted to give Coal a chance. We weren't sure how this would go based on Coals low tolerance for other animals.
A muzzle was used upon initial meeting, after time and discussion, the muzzle was removed. But sure enough Coal snapped and his new potential brother but everyone handled the situation like pros. The best part. This family still wanted to adopt Coal and make things work. Because if they didn't adopt him, who would?
This family knew that time, patience, extreme attention to the dogs and surroundings was going to be needed but they never gave up.
Within a week, Coal could freely be with his new dane brother without a muzzle and loved his time romping around. The resource aggression with food was still high so that would be more work for another time. One step at a time.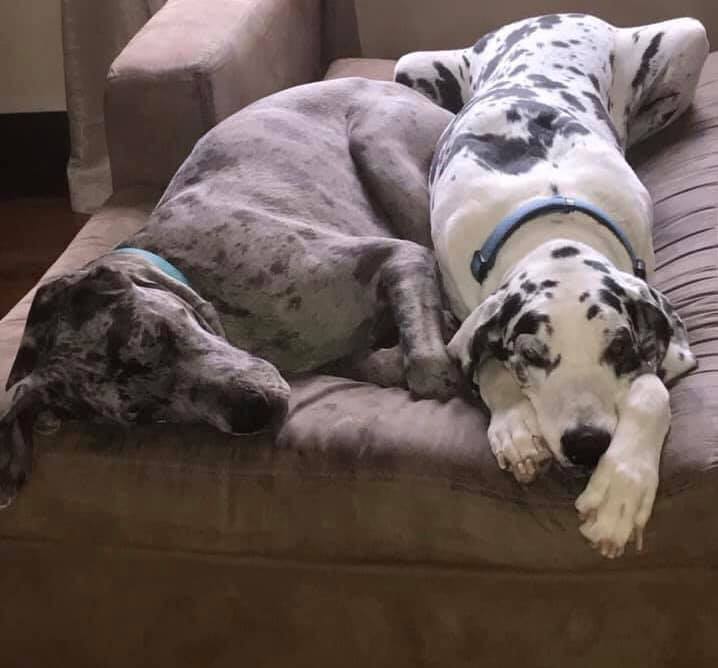 It's safe to say that with time, patience, and a freaking amazing home that Coal is living an amazing life. To think he was going to be euthanized and couldn't be put on the adoption floor in the shelter is beyond me. The scars these dogs come with can be extremely challenging but it doesn't mean they aren't worth it.
They too, have a life worth living.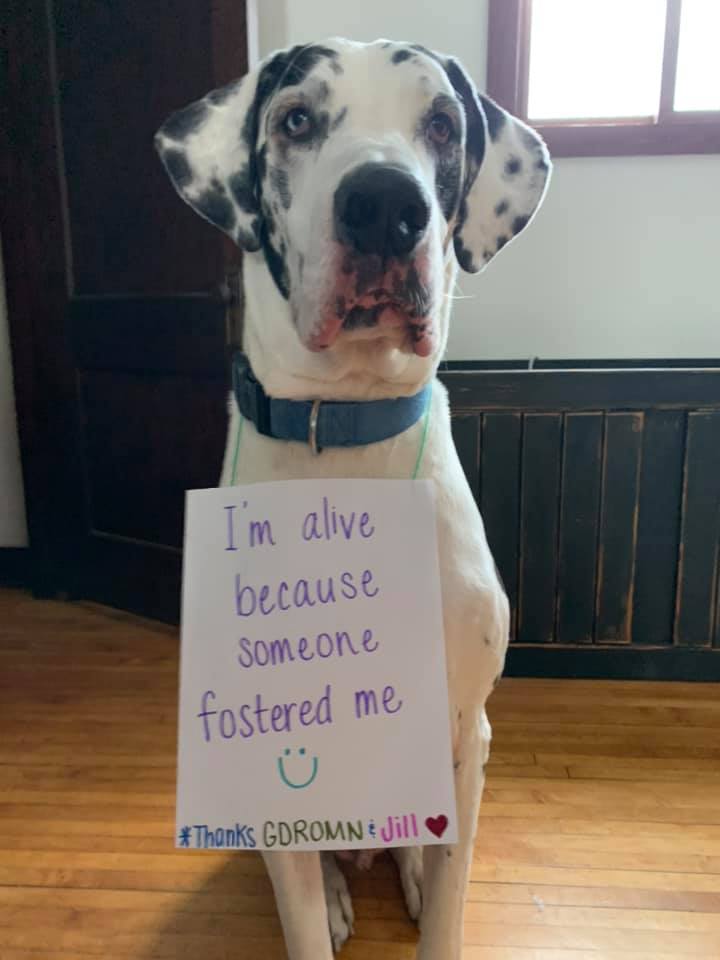 A note from Coal's adopter–
I wonder.
I wonder how loved Coal was before his family decided to just give him up over one incident.
I wonder how scared he was that first night at the shelter, thinking about going back to the place he called home.
I wonder how nervous he was to stay locked in a kennel, except for the little amount of potty breaks and walks he received from volunteers.
I wonder how many times he barked at the people walking by, just to tell them that he loved them.
I wonder how many people walked passed Coal and didn't even give him the time of day, because he is a giant breed dog that was nearing average life expectancy.
I wonder how many more days Coal would have been able to stay in that shelter before they deemed him unadoptable.
I wonder how relieved he was to take that car ride from the shelter down in Illinois all the way to MN. (Car rides are his favorite thing in the entire world)
I wonder how happy he was to get to live in a home, but how scared he was since it was all new.
And finally, I wonder, why we couldn't we have found him sooner.
You are probably sick of hearing his story, but i will never get over how far he has come. As we near Coal's 10th birthday, all I can think about is the fact that he was so close to being euthanized in that shelter. They honestly had no idea the potential that Coal possessed. He came to us and was still so nervous that food was scarce and toys were all his. He went from guarding everything from Clyde, and not even being able to get treats near him, to eating just feet away from him and letting Clyde wait behind him to clean out the rest of his bowl when he is done.
We didn't think Coal would do okay with any other dogs. We have taken him to very few dog friendly breweries in the last year, and he was always so anxious. We really wanted to be able to help more dogs like Coal, but we were fearful that he would instantly attack and hurt any new dog in our house. Over the last year we have taken in two different fosters. Macie and Coal got along for about a month, until she decided that she was going to dominate Coal and it ended in a fight with puncture wounds. Macie was adopted shortly after, and it took a few weeks for Coal to emotionally recover.
We recently took another chance with another foster, Ollie. Coal just ignores Ollie and for the most part they get along.
When I tell you we thought this wasn't possible, I mean we thought that never in a million year would another dog be able to come into this house while Coal was alive.

-Brittany, Coal's forever home