Arrived 12/31/2018
"Hi my name is Carson
I live here at the Dane Farm
I love treats , leaning on new friends and setting my head on your chest for pets. I'll definitely chew on a good stick and love playing tug o war with my care takers or my fur friends .💙
Im a goofy boy with a big heart."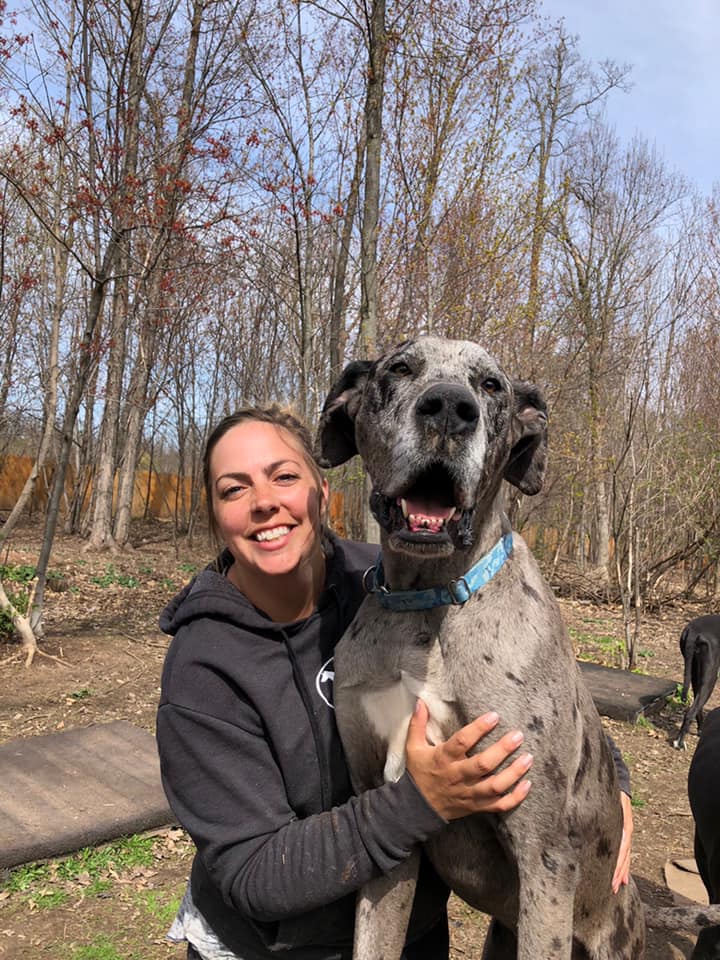 Carson is one of the two dogs at the Sanctuary that doesn't actually have a bite history. However, we were told by 4 trainers that this boy is aggressive, and would be a huge liability in a home due to his aggressive nature.
We had so many people rooting for him but even after a board and train program the risk of him in a home was just too much.
After his board and train program, I brought him back up to the Sanctuary and helped Jazzy re-introduce him to the pack and he was the happiest boy!
He had the biggest smile on his face when he saw his human "Jazzy" and his best friends again, that's when I, Karla, knew that he was in the right place!
Click the icon below to Become a Patron and Sponsor Blue now!
Become a Patron!