As I sit here writing this, I am met with the eyes of 5 beautiful dogs. Of those 5, three are Great Danes. These Great Danes have changed our lives for the better, and we are so happy to be apart of this rescue. Every day is filled with joy from our beautiful dogs, and we wouldn't have that without our Danes.
Flashback to when I was a kid, I, Angel, used to scour our city Facebook pages for updates on missing dogs. If a dog was seen, I would always help catch the dog and reunite it with its owner or bring it to a rescue. I was 17 when I helped catch a dog I later named Buddy. Buddy was a beautiful pity mix who looks a lot like my Griswald looks now. Buddy ended up being very aggressive towards anyone other than me and we soon found out he was a bait dog who either escaped or was left at the park to die. It was because of Buddy I learned what a dog sanctuary was and knew I wanted to be a part of helping with one when I was older.
My wife, Katie, never really grew up with dogs as beloved family members. She had a few dogs here and there, and she deeply loved her dog speckles, but her time with speckles was short-lived. Otherwise, she never really knew dogs as best friends until she was able to live with my mother's dog, Channing. After Channing cuddled up on her lap during every single movie, she knew she was destined to live with dogs.
It should come as no surprise that as soon as we got married, we moved to a house that allowed dogs and began looking. I had always had rescue dogs growing up, so we went to Pride that year looking at rescues to get a dog from. We originally thought we were going to get a greyhound from a rescue because we fell in love with them at pride. Later that night, though, as Katie was looking for dogs, we stumbled upon Great Dane puppies and fell in love with a black puppy who we took home a week later. We named him Brewer, and he is the best thing that has ever happened to us.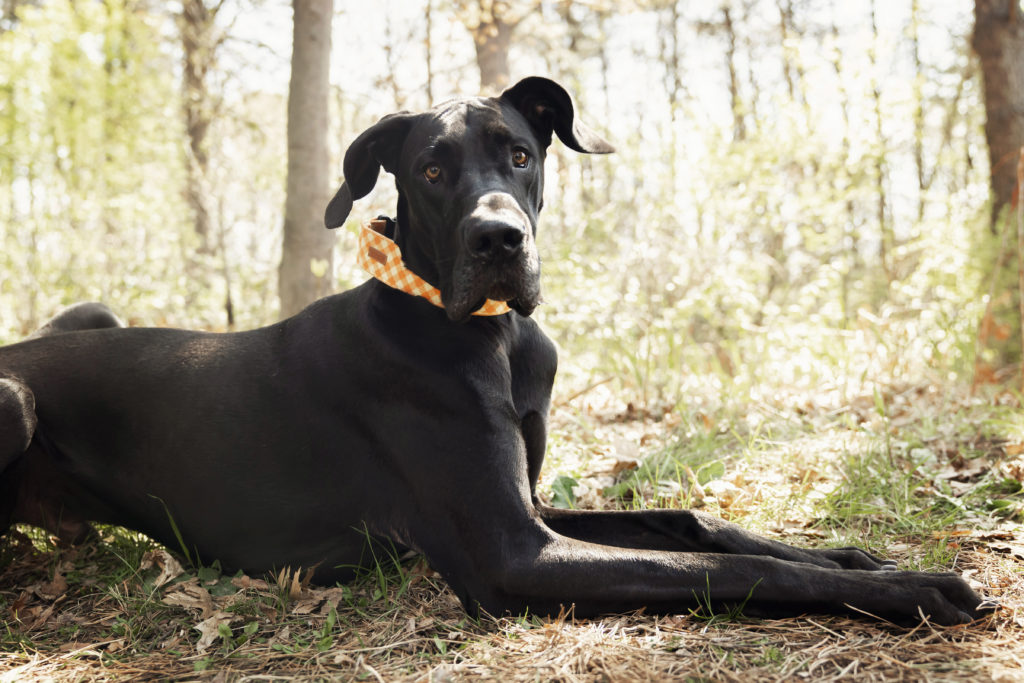 We took Brewer everywhere, which led us to meet Karla at the walk for Animals with GDROMN. Karla invited us to fill out a volunteer application and got us on the Facebook page. Once we saw the rescue also had a Sanctuary, we were hooked. It felt like Buddy had helped bring us to this amazing rescue.
About a month later, I saw a black female Dane named Callie on the volunteer page that needed a home. She was at the animal humane society and had heartworm. Her picture tore at my heart, but I figured someone else would foster her quickly. When her face showed up on my Facebook a week later, I asked Katie right away if we could foster her and before we knew it she was at our house. We set up a room for her to recover from heartworm in, with her own couch and TV. She was also terrified of Men, so of course, our Lesbian household was the perfect fit. After trying to find her the perfect home, we learned it was ours and that she was meant to be with us all along. You can read more about Callie's story here!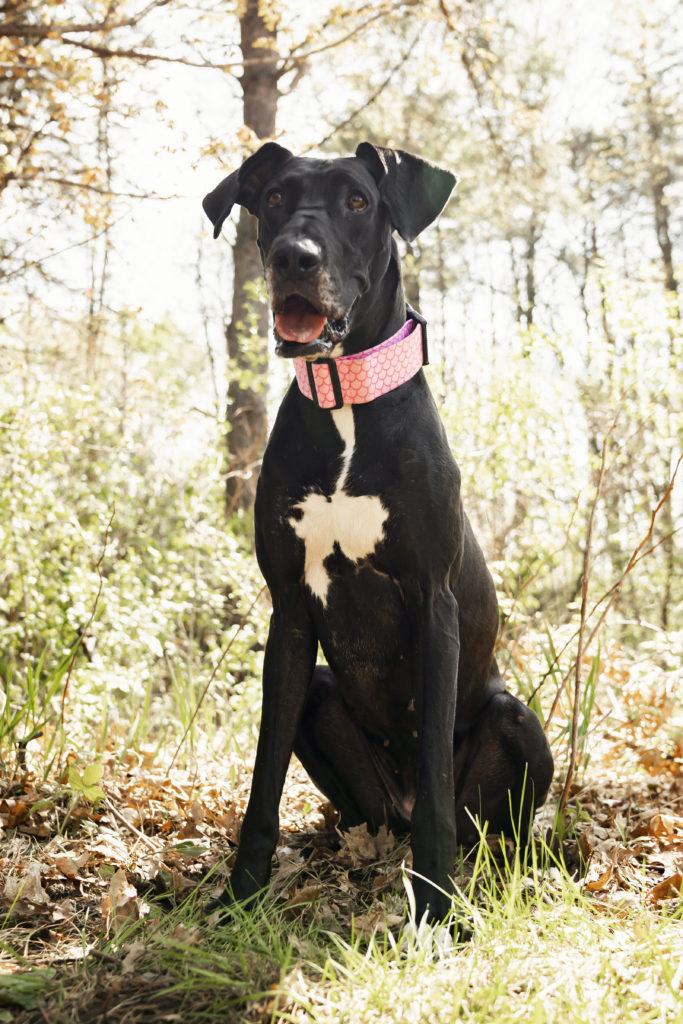 After that, we started volunteering with the rescue at almost every public event. We loved showing off our two Dane babies and meeting so many amazing people from the Great Dane Community.
About a year later, we decided it was time to try to foster again and let Karla know. We knew it would have to be a perfect fit for us to foster again being we had 4 dogs, and one of them was female aggressive. Enter Griswald- a 7-month-old puppy with a crazy story. We left at 3 AM on the day before Christmas eve to drive 5 hours to get him. We knew he was going to be a foster fail even before we got home. He fit in so perfectly with our crazy that again. It was meant to be.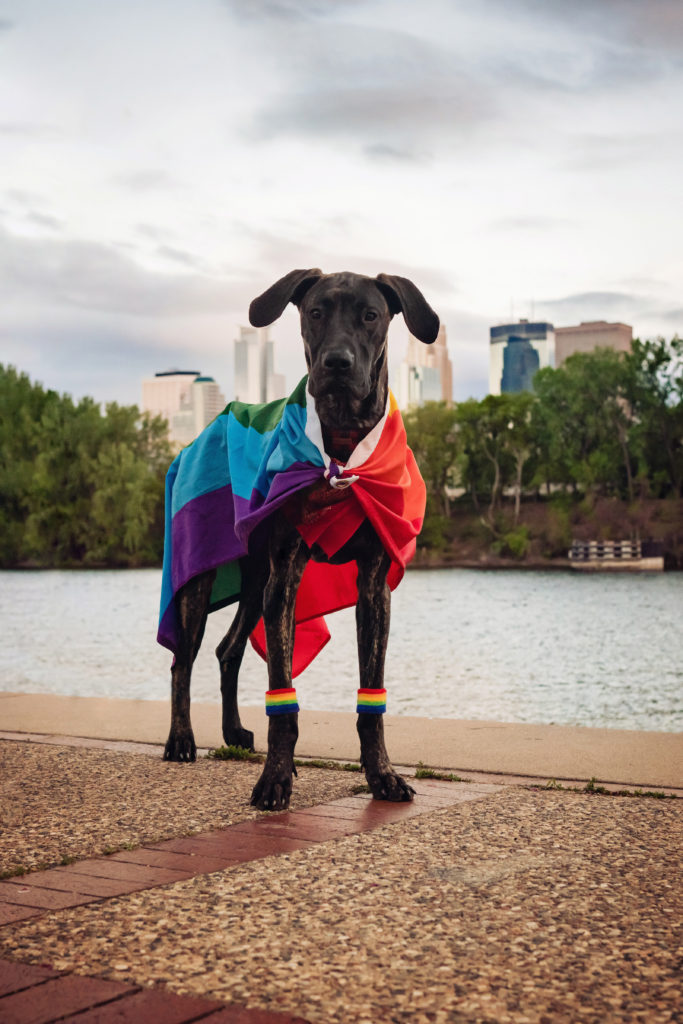 Now, we don't foster anymore as we know we don't have the capacity for another dog, but we do work with the rescue and volunteers in every way we can.
This rescue feels like it is apart of our family, and we are so grateful to be a part of GDROMN.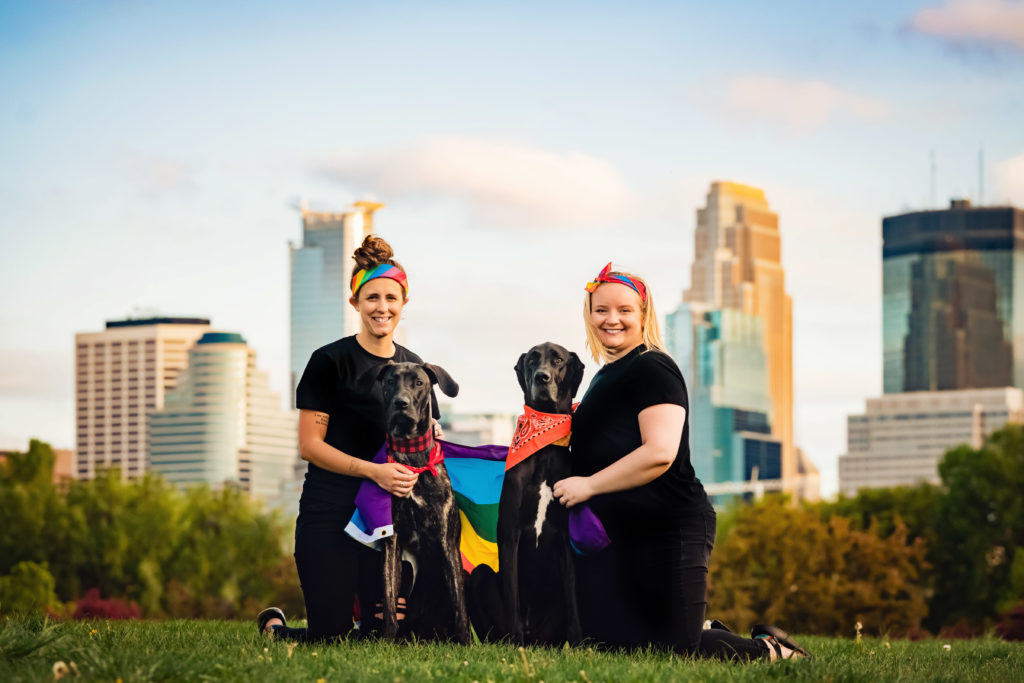 If you have questions or concerns about volunteering, we would love to hear from you! You can email us at volunteers@savingdanes.org
-Angel