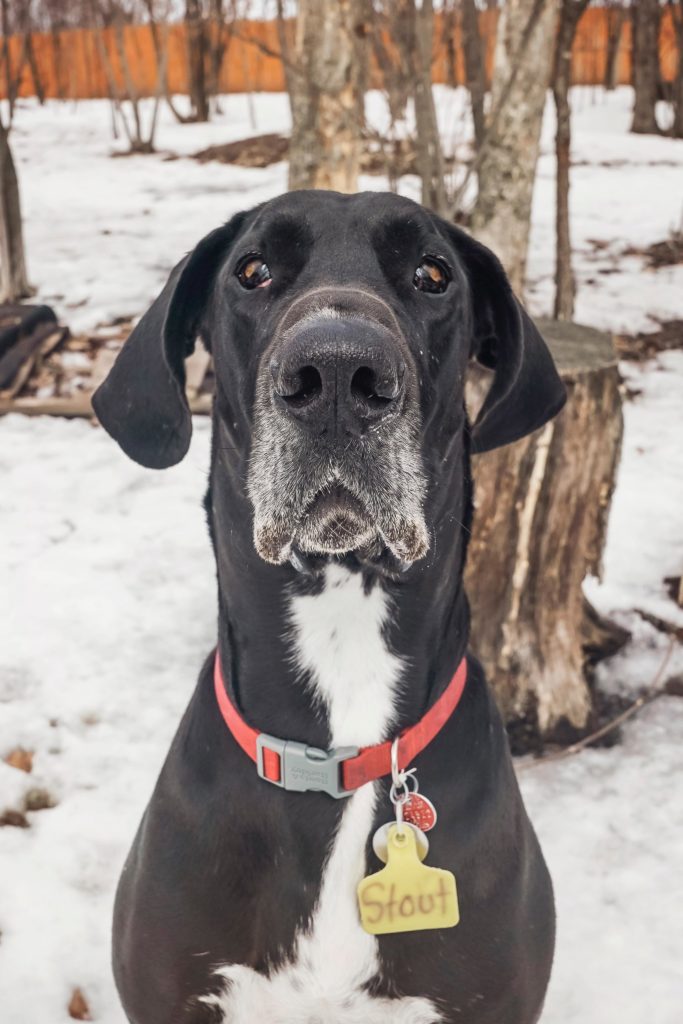 Hi friends my name is Stout!
I am one of the 9 residents here
My Favorite things are naps on a super comfy bed. I like to give those close to me my paw, occasionally at the wrong times accidentally hitting my care takers in the face. 😆
If they are bending over cleaning I love to push the side of my face in the front of theirs so we are close. Weirdly they say they cant breath. 🥰 I love them ALOT.
Treats are the best!!! Almost as great as peanut butter filled kongs. Chewing stumps is a great past time for me.
When i need extra pets or want more treats I'll let you know. I am a talker I have a calm subtle bark that I will repeat to let you know I want something.
"Stout is a mellow boy. Who helps new dogs acclimate to our group. He has a warm demeanor and a steady presence that is felt by his fur family and humans that meet him.He also has puppy eyes with white eyelashes that melt your heart. Its Stout that has helped make the sanctuary what it is today. He is ALWAYS my #1 with introductions to new dogs of humans. He has helped save so many dogs no one said heros have to be human."
Kennel Manager, Jazzy 💚🐾💚