Rescue not for you? Or perhaps you have a few kiddos and don't qualify for our rescue program. While we also love puppies, we want to make sure that we do our part in educating the community on how to find a reputable Great Dane Breeder.
---
What is a good breeder
What to look for in a Great Dane breeder
What to stay away from
---
I've had this question asked many, many, many times and after a few recent episodes of bad breeding scenarios I am compelled to at least lead the dane community to what good breeding means. That way you can think a little deeper into where you are getting your next dane from, or help provide resources to those looking for a Great Dane.
By no means am I shaming anyone for where they got their current dane from, at one point I didn't know any different either. My Great Dane, Cash came from a nasty breeder disguised as a rescue mission of sorts and it was with that experience that I decided to do better. Educate myself on Great Danes and look into the great work of rescue.
At one point I hated all breeders because I had the mentality that "if breeders didn't breed we wouldn't have this problem", then after some thought, realized that we do have amazing breeders out there that are breeding to preserve the Great Dane, a breed we all know and love. Now, finding that amazing breeder, knowing what questions to ask, what to expect, etc, is where knowledge comes in.
If you're not going to rescue, the next best thing that I can do is help educate you to make better decisions on finding your next companion.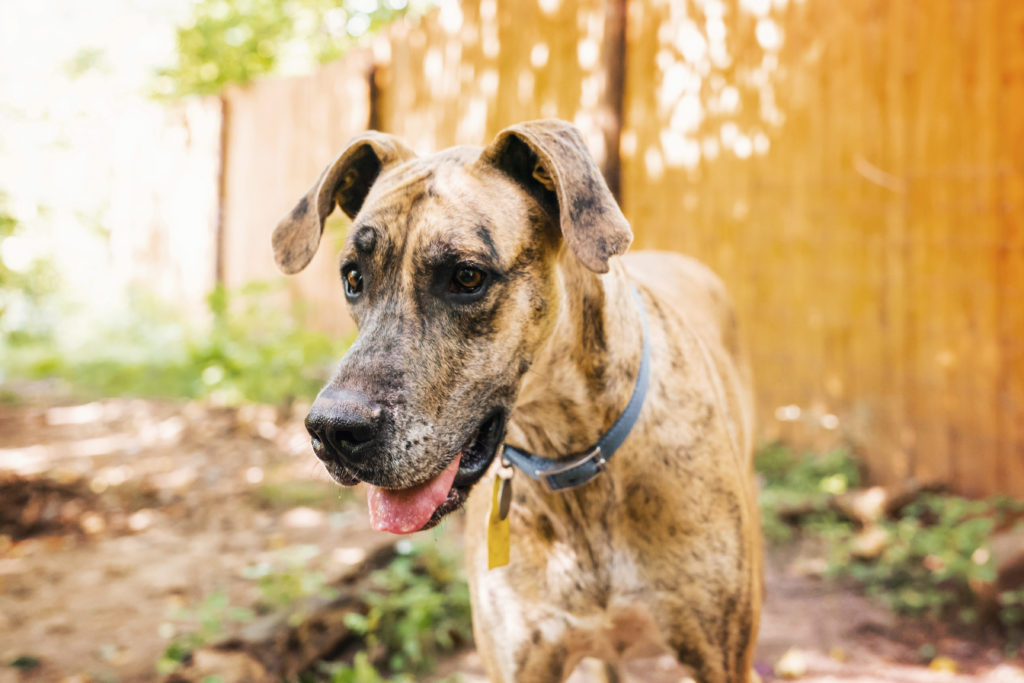 Why is the breeder breeding?
Ask them this question. Is it because their Danes are cute, and so nice, that they want to have their puppies? Are they looking to get some money to send their daughter off to college? Was it a mistake/an oops? Is it to preserve the breed by producing quality, Great Danes for the community?
Age of Mom and Dad
How old is the mom and dad? If they are under the age of 2, don't even consider it. The genetic temperament of Great Danes doesn't shine through until about 2 years old. That means if a breeder is having puppies before the parents are the age of 2, they really have no idea what kind of temperament to expect from the mom and dad, let alone what kind of temperament they will be passing on to their puppies. More importantly, health tests cannot be done until the Great Danes reach maturity at the age of 2. So if the parents are under the age of 2, know that health and temperament is unknown.
Health Testing
"The parents are healthy" is NOT health testing. A vet suggesting that the dogs are good, is NOT health testing, a health certificate is NOT health testing. Great Danes have the potential to carry a lot of genetic issues so it's important to know that your breeder is testing the parents and lineage before breeding. These health tests can be confirmed online under OFA, PennHip with their CHIC number. If your breeder doesn't have that info, then they aren't doing their best for the breed.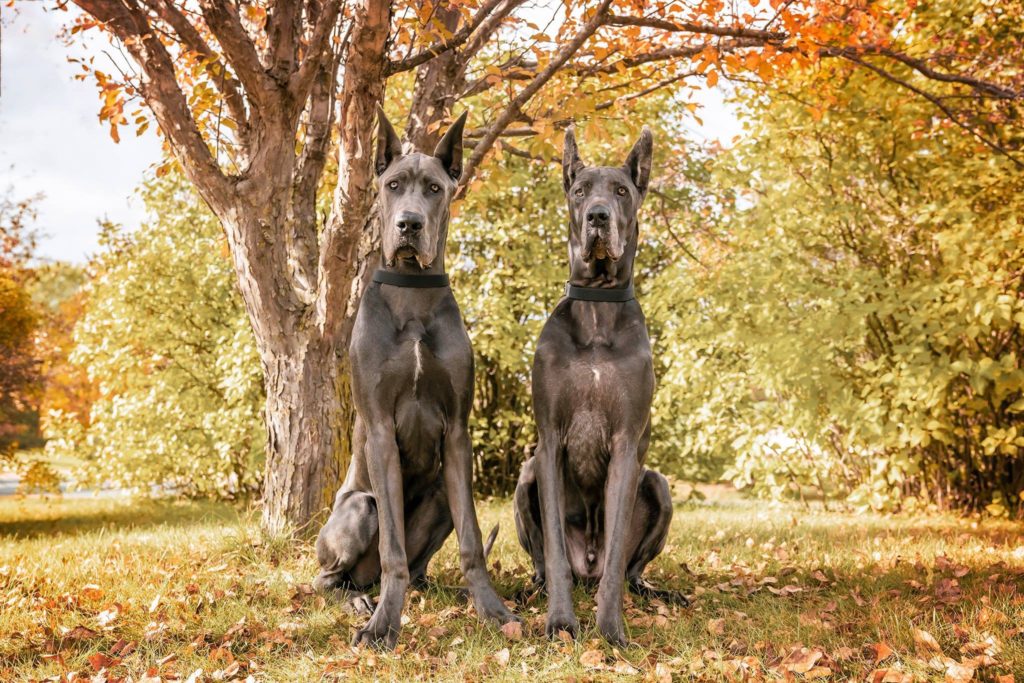 Conformation
Do the parents look like Great Danes? And by what standard? You can find what the structure of a dane should look like by looking up guidelines on the GDCA website. Cash is a conformation hot mess, and his body is paying for it as he gets older.
Support
Is the breeder you're talking to engaging in conversation? Do they have ALL the answers to your questions or able to guide you to answers? Do they pickup when you call? Good breeders will always be there for you no matter what, they are actually there for the entire dane community to help educate where they can. As much as I love our group and we are all so great about asking questions and helping each other out, I often wonder if the breeder has been notified of the issue and discussions being had there. Whether it be temperament or illness, your breeder should be standing by you 150% of the way.
Background Checks
Give your breeder a good Google search and see what you come up with. I've found some pretty disappointing information amongst my findings. When a Great Dane comes into rescue, we ask for breeder information, and it only takes me a quick search to realize that a breeder shouldn't be breeding.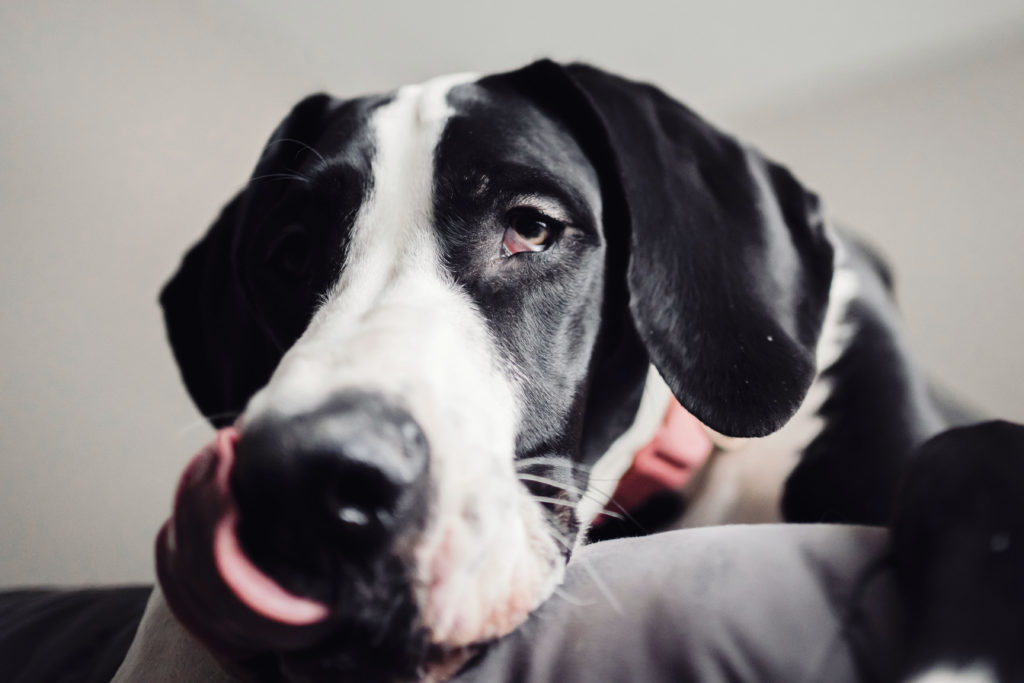 Photos
Do they have photos of the puppies with their mama and is the mama on site to meet? The dad might not always be on site to meet because many breeders search nationally to find the perfect match for their female/mama/bitch. It's rare that the mom and dad on site are actually perfect for each other when looking at conformation.
Return Contract
Are they committed to all of their puppies NO MATTER WHAT? That means if you can't keep them, will the breeder rehab, and rehome? Breeders are responsible for their puppies for LIFE. This would lay rescue, shelters, and euthanized dogs to rest if everyone would just keep their commitment. I will also say to ask about this further at the time of inquiring about a puppy, if the puppy is aggressive towards people or other dogs, how might the breeder handle that? Can/will they take them back? I have specifically reached out to a breeder about a dog in rescue that is aggressive but rehab-able, they have a return contact to make them look good but they still won't take the dog back, nor will they help you in your decision on what to do next. That means they are trying but aren't actually as committed as they say.
Off Colors
Are the breeding the breed standard? Or are they going off base and making fancy and rare colors? As beautiful as the off colors can be, it's very, very rare that an off color breeder is also doing all of the other things mentioned here. I for one, have not seen a perfectly structured off color Great Dane. They are typically only bred for the money, as it's obvious that they are not trying to preserve the breed.
Price
Cost does not mean quality. Oftentimes the poor breeders charge way more than the reputable ones, some do charge way less, it just all depends. What you do need to know, is that you can get a Great Dane from a fully health and temperament tested, supportive breeder for the same exact cost as getting the unknown from the average backyard breeder.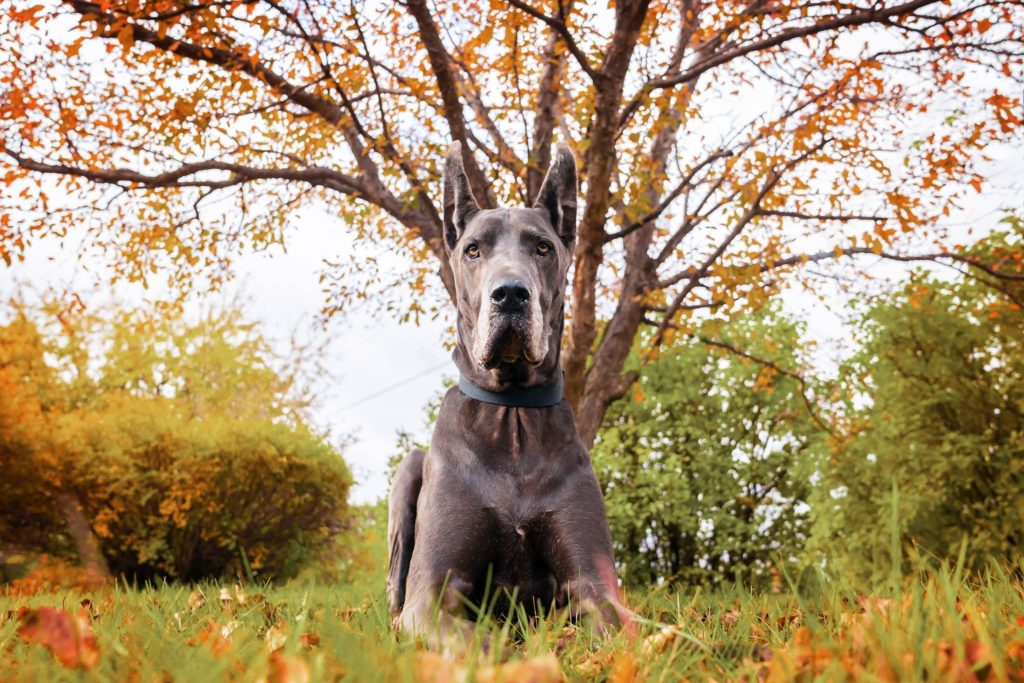 Do they ask you questions
Are they waiting until the dogs personalities shine through to find it's home, or are they taking deposits on whatever dog you want at birth? Or do you have a deposit down before the puppy is born? Breeders should be doing their best to find homes based on personalities of the dog, along side with what colors you might be looking for, not just based on which one you want. They should be asking about your lifestyle, your knowledge of the breed, and again, be there to guide you through it all. I know some breeders don't really take deposits at all because they want to make sure things are a good fit and a perfect home, not just a sale. Are they asking for references from you? To ensure you are a good home?
Do your research. Ask questions. Build a relationship with your breeder. Turn to them for advice. They should be experts.
After some recent episodes, I felt compelled to share as my heart is hurting for so many danes and owners who didn't get the support and guidance from their breeder when they should have. I feel like we are constantly picking up what poor breeders are lacking, just because we have a strong passion for the breed and want Great Danes to be successful in their homes.
Why do we care more about your dane and your family than your breeder does?
Resources to find a Great Dane breeder that is reputable:
Great Dane Club of America: gdca.org/
Heart of Minnesota Great Dane Club: hmgdc.org/
Feel free to email me, karla@savingdanes.org, if you need further assistance. I'm always happy to help.