Arrived April 2021
Blue is 3 years old and came to us from Michigan in April of 2021.
He has an unknown history but found himself with a new owner who was willing to do whatever it took to make sure that Blue had a great rest of his life.
Upon entering his last home, he was showing some aggression to men and ended up having a bite incident with the neighbor. Outside of that he has been such a good boy who likely got dealt life's toughest cards. Thankfully he's here with us now.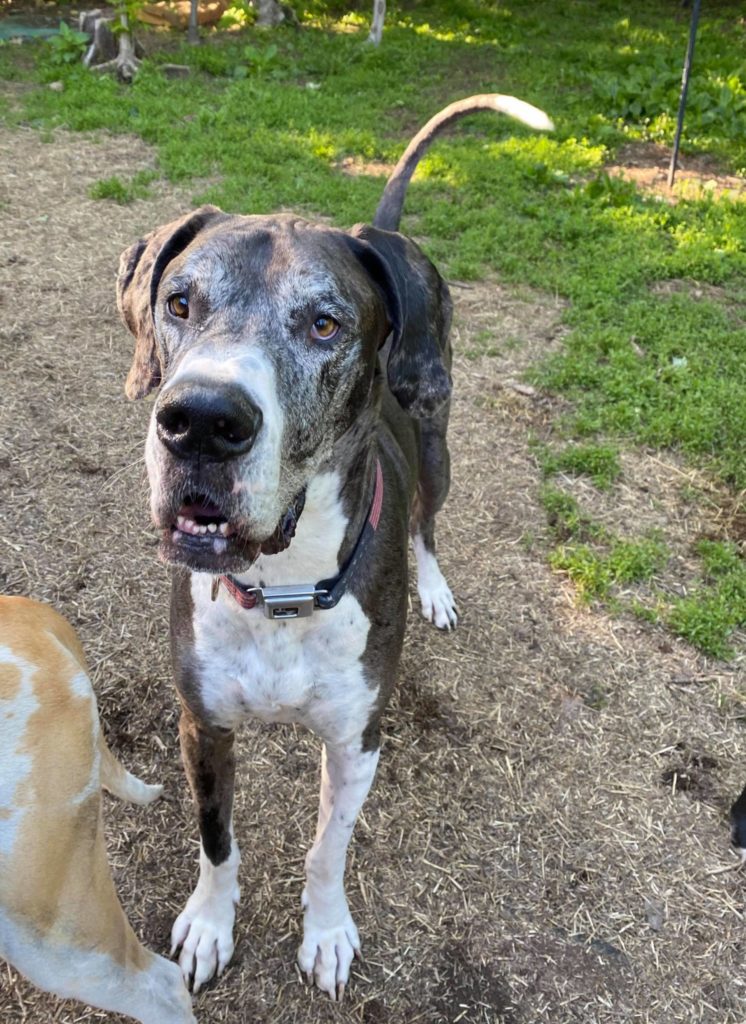 Blue was extremely stressed up intake, however, he is a totally different dog now! We still suggest our team needing to approach him with some reservations until he gets to know them. It took Blue a few months to really find his place in the pack, but he is far from an outsider now.
His main form of entertainment is chipmunk hunting. You will often see him shoot out the door and run out into the woods when the wind is blowing just right and he gets a whiff of one of them nearby.
Blue was very overweight when he arrived at the Sanctuary, but now we are trying to keep weight on him.
Overall, Blue is easy going and gets along with the other dogs!
Click the icon below to Become a Patron and Sponsor Blue now!
Become a Patron!